Regular price
$129.00 USD
Regular price
Sale price
$129.00 USD
Unit price
per
Sale
Sold out
Once upon a time, a scientist discovered a way to build an igloo in the core of a volcano, using the heat to move turbines and generate electricity to power machines cooling down the igloo - pretty simple, right ? Okay okay. It required maintainance, and the volcano was very far from the nearest settlements.
To attract visitors, the scientist opened a donut store inside the igloo.
A baby dragon, lost and confused, started to search for leftovers in the trash to survive. The scientist noticed it and baked a few extra donuts everyday to feed his new pet. Which eventually grew more and more and more, eating more and more and more. The donuts weren't enough, so it started to eat the customers.
Something had to be done.
The prints are delivered without frame, printed on high quality Hahnemühle Photorag fine art paper, 308g/m², with white borders and a matt finish.
As those are limited editions, a numbered certificate of authenticity comes with each print.
45cmx30cm: 15 prints
40cmx60cm: 10 prints
60cmx90cm: 10 prints
80cmx120cm: 5 prints

Prints are made on demand, usually within 3 days, and shipped directly to you.
View full details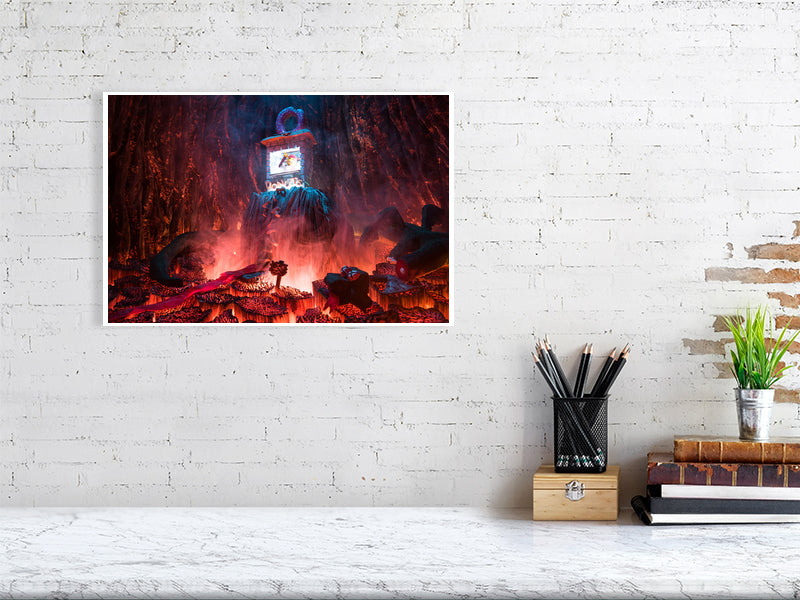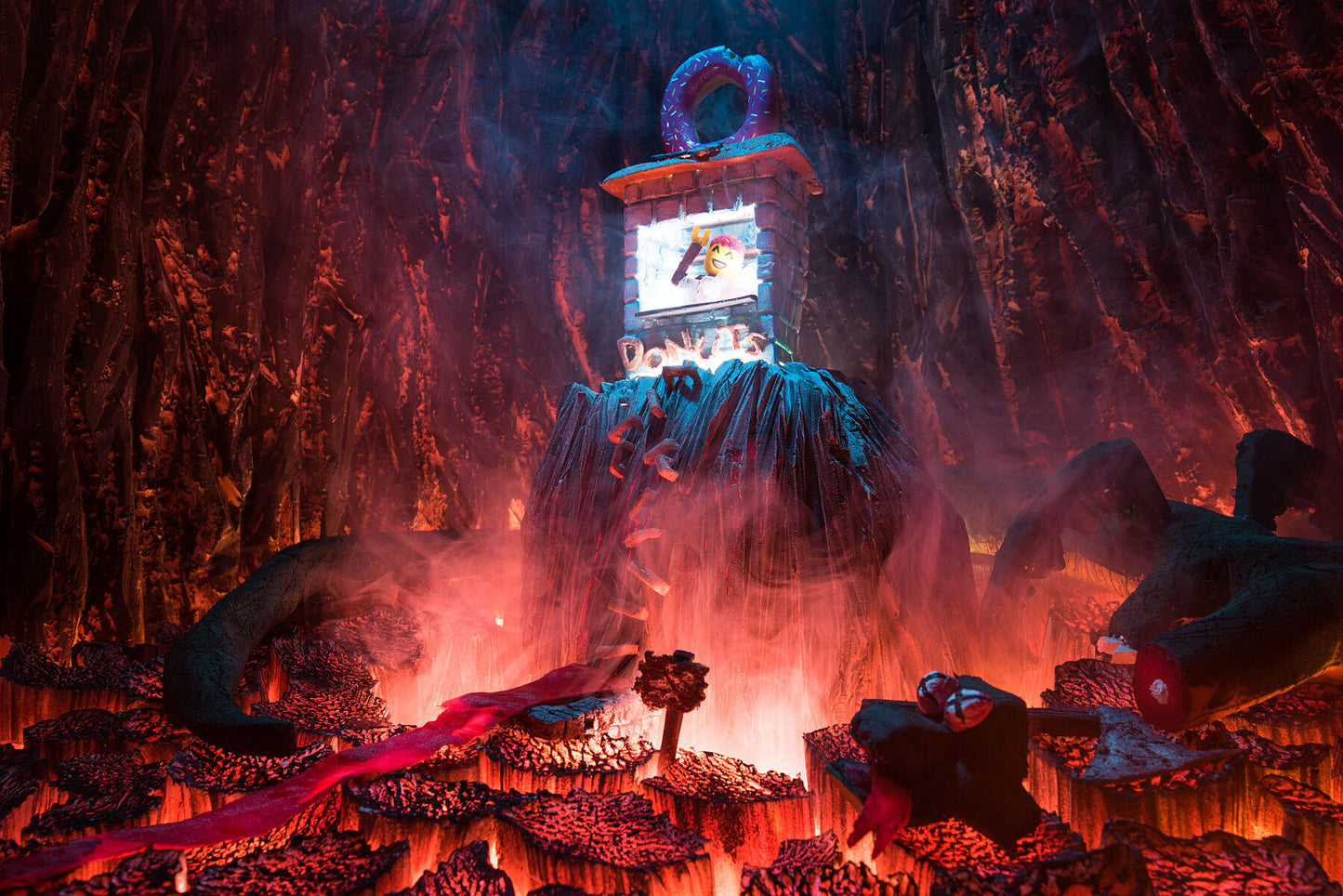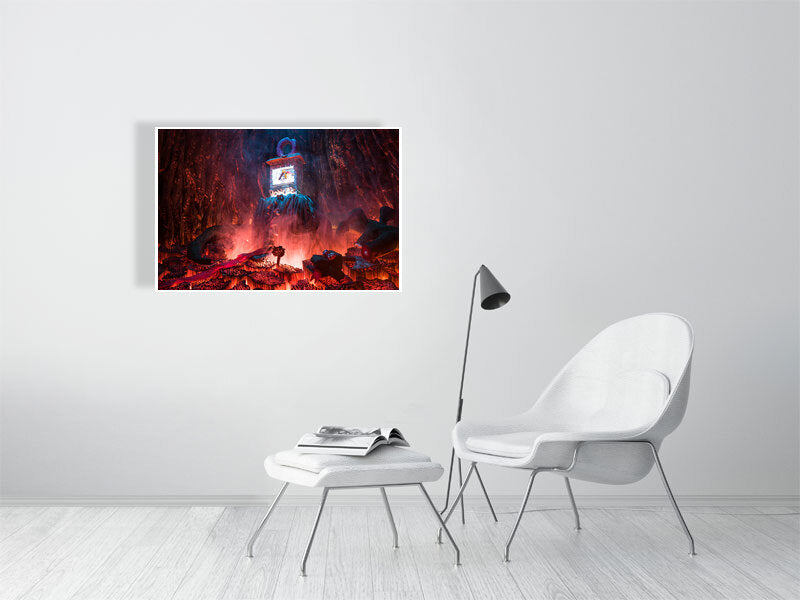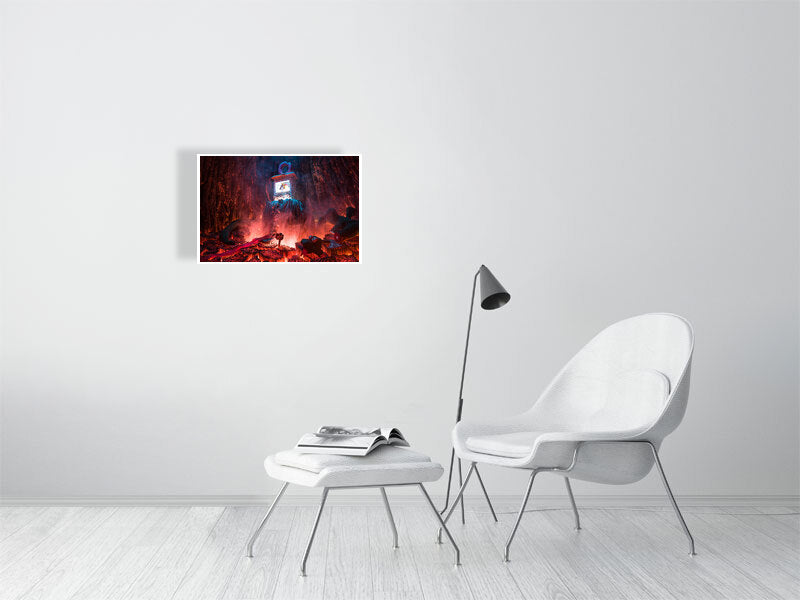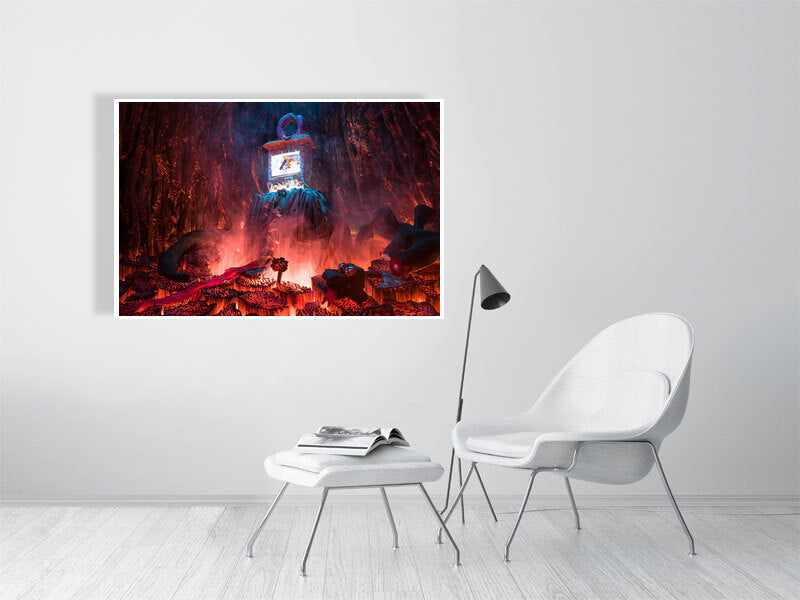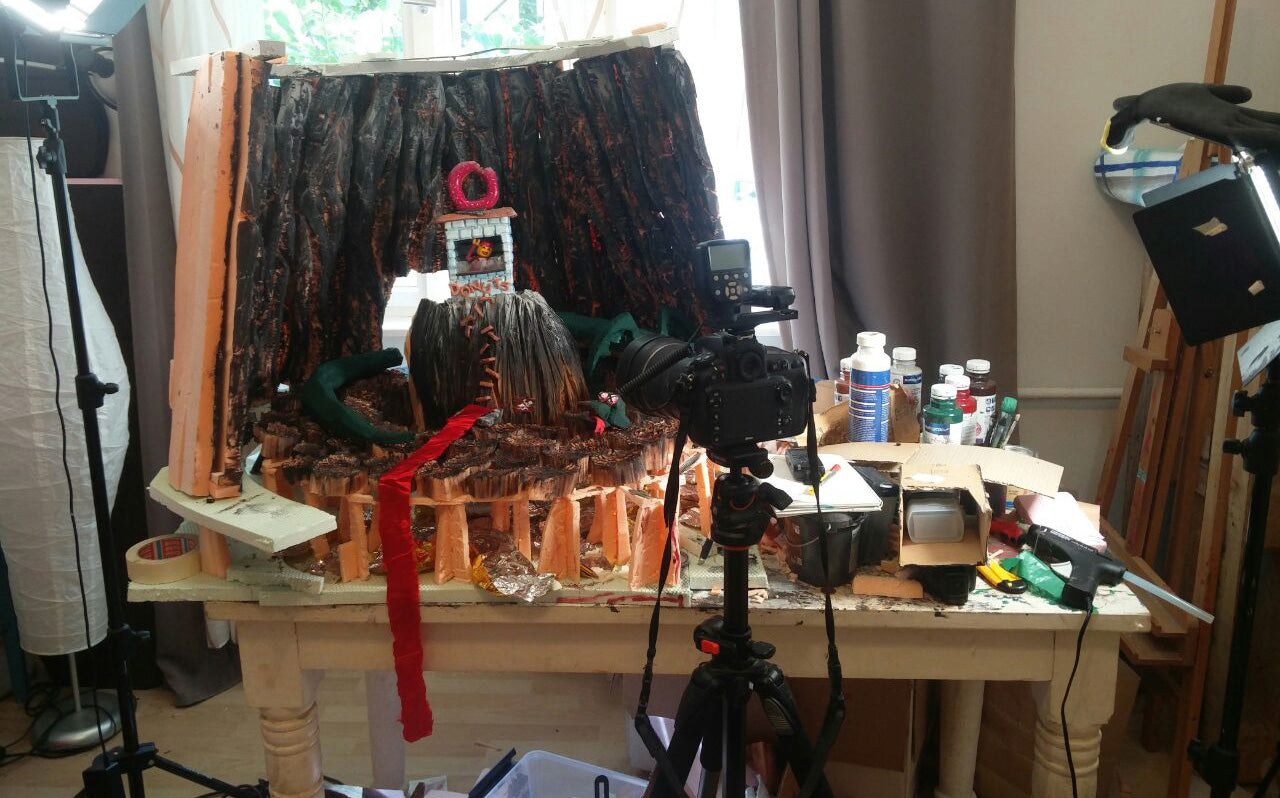 It is all real
This photo took me a while to create. I wanted to have everything directly in situ, and to challenge myself in the process.
I used foam, hot glue, cardboard, paint. Once it's built, I brought more life to it with speedlights and a smoke machine.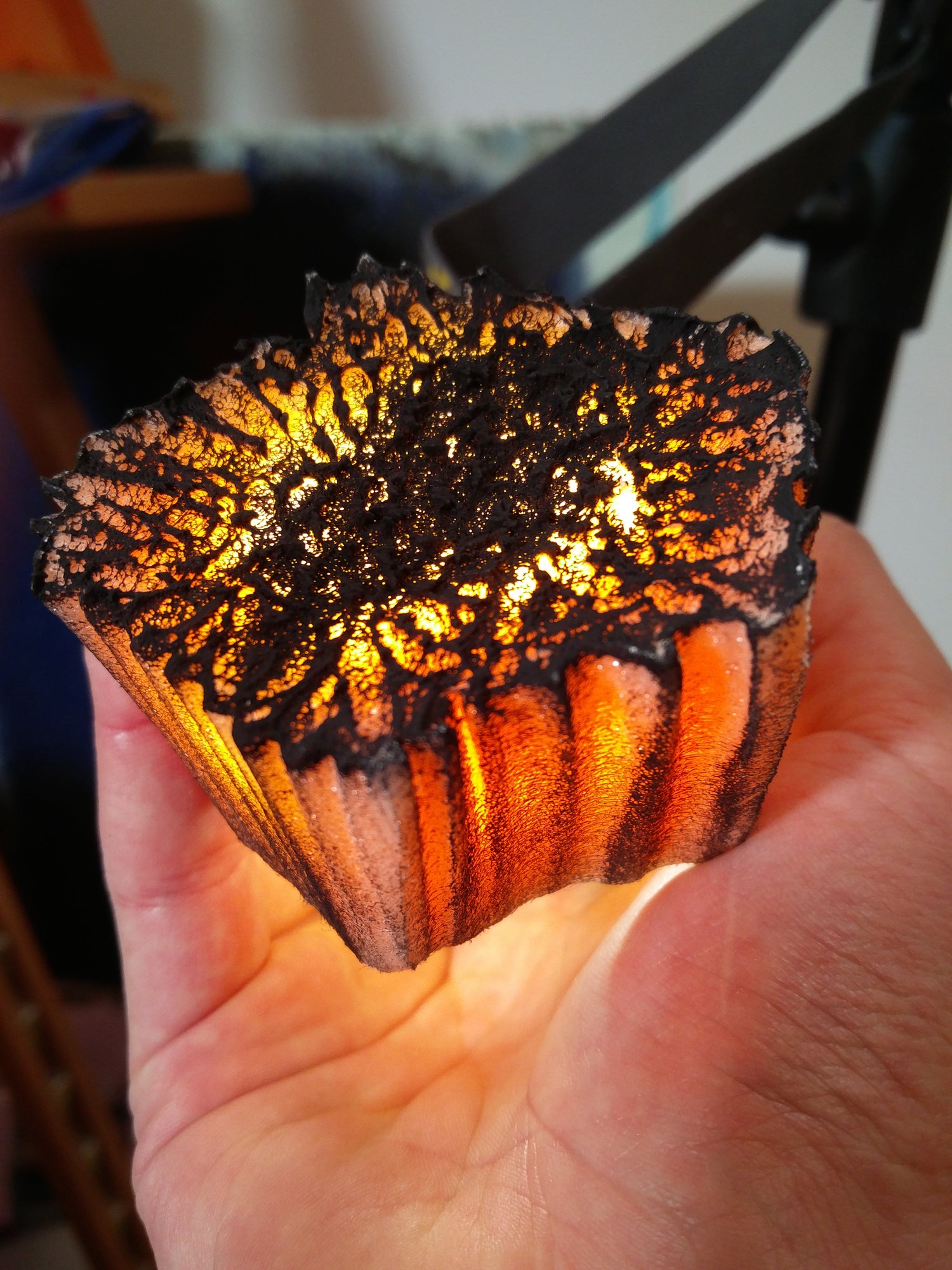 Pushing the matter further
To get the lava block textures, I experimented to find how to use the material in the best way. I managed to make semi-transparent blocks, looking as they were burning hot.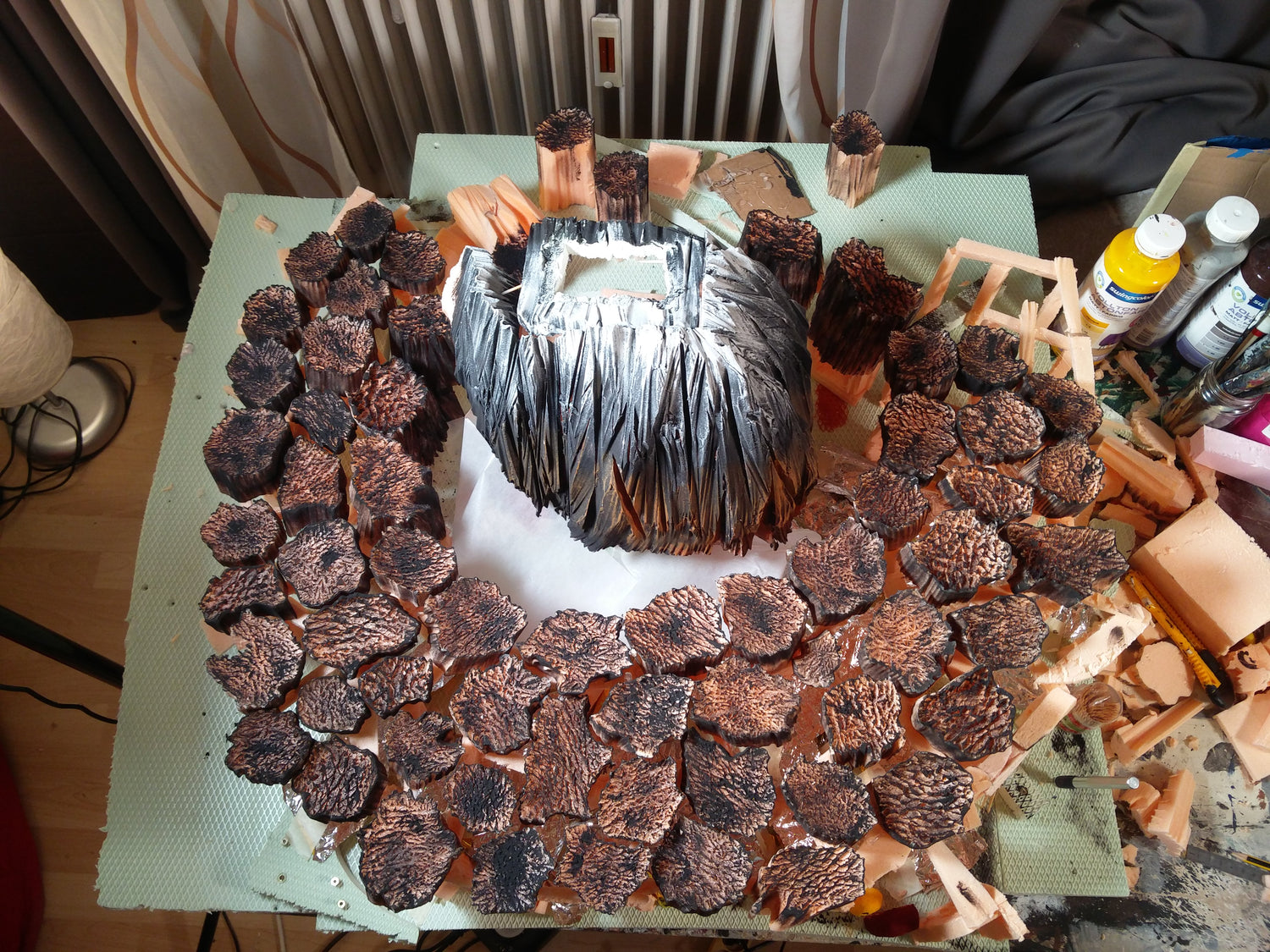 Blocks, blocks, more blocks.
As you can see, I made a lot of them, because...
That was necessary !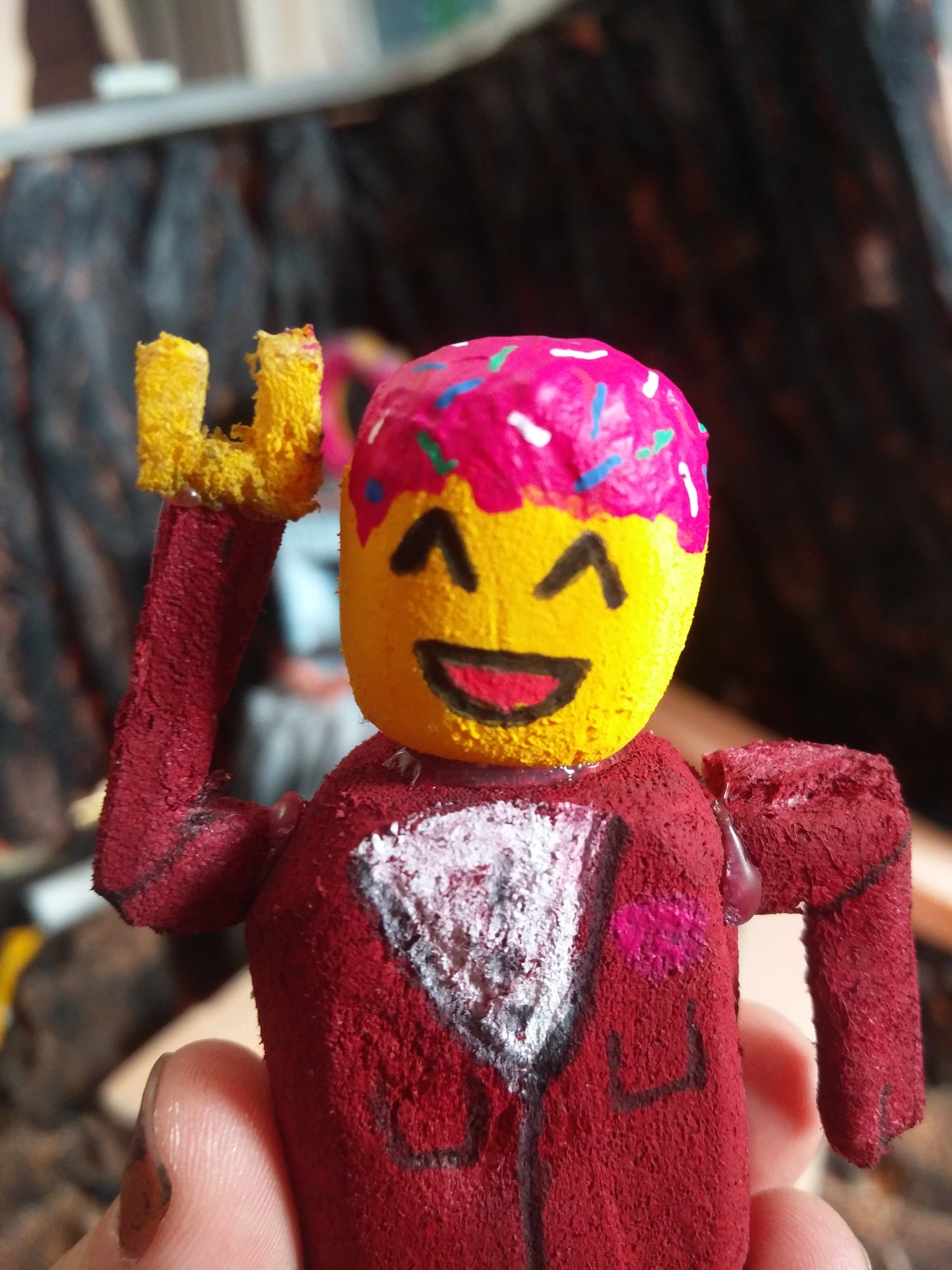 Small details
Is it going to take a while?
Perfect, this is the spirit. Making the magic happen is a whole process, made of doubt, excitement, ideas coming in the shower...
I come and go, knowing I will find some solutions by chance on the way.